2019 Don Demers - Painting the Plein Air Landscape, in Watercolor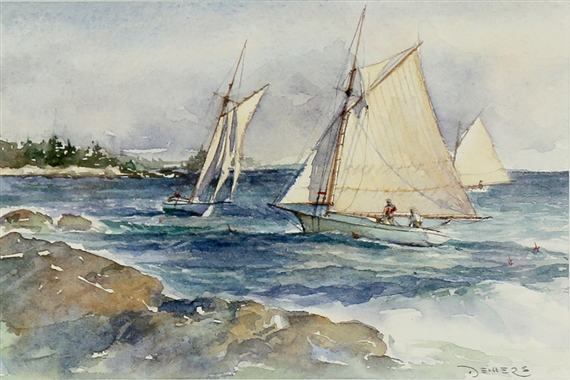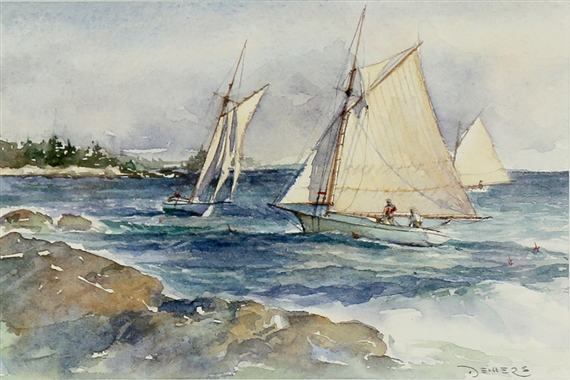 2019 Don Demers - Painting the Plein Air Landscape, in Watercolor
2019 Dates: September 17, 18, 19, 20 (TUES - FRI)
Times: 9am - 4pm
Price: $695 NON-MEMBER
$645 MEMBER
Workshop Participants can put down a $350 deposit and pay the rest 60 days before the workshop starts!
At the heart of each of Demers daily demonstrations the medium of watercolor will be explored as an ends unto itself as well as a sketching and study medium. This workshop will emphasize all of the fundamentals of good draftsmanship, design, composition, color, value and brush technique as Don and students tackle the plein air landscape. The technical range of the watercolor from wet on wet to dry brush will be demonstrated and discussed daily. He will show how to transform field sketches into successful studio paintings. Those taking the workshop will be encouraged to learn and grow with Don's fun approach to instructing and painting. This workshop is designed for the intermediate to advanced painter.

*Cancellation Policy: To reserve a space a 50% deposit, including a non-refundable $20 application fee, is required. Full payment is due 60 days prior to the workshop. No refunds will be given within 60 days of the workshop unless we are able to fill your space. Once a workshop is wait-listed full payment is required no matter of the date. Cancellation requests must be in writing.
Thank you to our workshop sponsors, the Chatham Bars Inn and the Chatham Wayside Inn, for graciously accommodating our workshop Instructors.